Research Team
Principal Investigator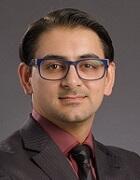 Mohammad Jalali ('MJ'), PhD
Assistant Professor | msjalali@mgh.harvard.edu
Mohammad S. Jalali (aka, 'MJ') is an Assistant Professor at Harvard Medical School and is based at MGH Institute for Technology Assessment. He is also a research affiliate and senior instructor at MIT Sloan's System Dynamics Group and a faculty affiliate with the Harvard Data Science Initiative. MJ uses data science and simulation-based approaches to help policymakers identify and develop high-leverage policies that not only are effective over the long haul, but also are not thwarted by unanticipated side effects. To achieve this goal, he spends a great deal of time working with decision-makers and policymakers, doing fieldwork and collecting different types of data that can inform richer models and analyses.
Since 2019, MJ has received over $5 million grant funding, and his work has been featured by The New York Times, Washington Post, Associated Press, The Hill, WIRED, Newsweek, Scientific American, Business Insider, Boston Globe, NPR, among others. He has been a reviewer for the National Science Foundation, an associate editor for System Dynamics Review, academic editor for PLOS ONE, and editor for the Journal on Policy and Complex Systems. He is the recipient of the 2015 Dana Meadows Award, the 2015 WINFORMS Excellence Award, and the 2014 Lupina Young Researcher Award. Before joining Harvard in Feb 2019, MJ was a research faculty at MIT Sloan and a consultant at the World Bank.
Postdoctoral Fellows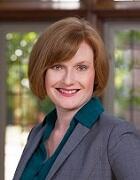 Erin Stringfellow, PhD
Postdoctoral Research Fellow | estringfellow@mgh.harvard.edu
Erin holds a PhD in Social Work from the Brown School at Washington University in St. Louis and a Master of Social Work from the University of Michigan, where she also earned her BA. She specializes in using qualitative and system dynamics methods to develop sustainable interventions and policies that support recovery from addiction. Prior to joining the lab, Dr. Stringfellow was a research scientist and assistant research professor at the Missouri Institute of Mental Health at the University of Missouri, St. Louis, where she worked with a dedicated, passionate team to conduct evaluation and research of federally-funded opioid-related grants. She is currently working on the development of system dynamics models to improve policies focused on substance use prevention, harm reduction, treatment for disorder, and recovery.
Huiru Dong, PhD
Postdoctoral Research Fellow | hdong9@mgh.harvard.edu
Huiru received her PhD in Population and Public Health from the University of British Columbia and holds an MS in Epidemiology from the University of Alberta. The overarching goal of her research is to improve health and social outcomes for people living with substance use disorders through rigorous data science methodologies. Prior to joining the lab, Huiru was a senior statistician and investigator at the British Columbia Centre on Substance Use, where she spent the last eight years working on the development and implementation of novel statistical methods, investigation of the determinants of health and drug use outcomes, and evaluation of drug policies and services.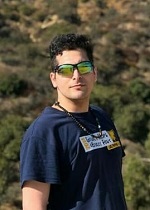 Jaber Valinejad, PhD
Postdoctoral Research Fellow | jvalinejad@mgh.harvard.edu
Jaber received his PhD and masters' degrees from Virginia Tech's Bradley department of electrical and computer engineering. He was a fellow of the following programs while earning his PhD: 1) disaster resilience and risk management; and 2) urban computing. His research focuses on community resilience, computational social science, critical infrastructures (such as energy and emergency services), and socio-technical systems through the use of natural language processing (NLP), social sensing tools (such as Twitter and Google), machine learning, and network science. In recent years, his work has been supported by the European Union's Horizon 2020 Research, the National Science Foundation, COMPETE 2020, Khalife University, and the British Council.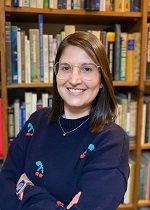 Carolina Vivas-Valencia, PhD
Postdoctoral Research Fellow | cvivas-valencia@mgh.harvard.edu
Carolina Vivas-Valencia received her MS and PhD in Biomedical Engineering from Purdue University. Her research focuses on building innovative data-driven solutions to improve community-based health problems. Carolina's work has leveraged reimbursement claims data to develop epidemiology models to predict health risks for vulnerable populations and study the impact of social determinants on care access and outcomes. Carolina has been a Lee B. Lusted finalist, and in 2020, she was appointed as a LatinX Trailblazer in Engineering Fellow by Purdue's College of Engineering. She received the John W Anderson Foundation Scholarship for her research contributions in healthcare engineering. Currently, Carolina's work includes modeling strategies for opioid misuse prevention interventions and cost-effectiveness analysis of point-of-care devices allocation for HIV detection.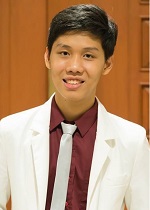 Peeradon Wongseree, MD
Postdoctoral Research Fellow
Peeradon recently graduated and worked as a Doctor of Medicine at Mahidol University in Thailand. He is interested in developing a system dynamics model for colorectal cancer screening to improve screening decision-making in Thailand. His long-term goal is to conduct more medical research using system dynamics simulation modeling in other complex health issues in Thailand.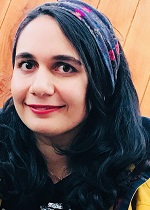 Seyedeh Nazanin Khatami, PhD
Postdoctoral Research Fellow | skhatami@mgh.harvard.edu
Nazanin received her PhD in Industrial Engineering and Operations Research from the University of Massachusetts (UMass) Amherst. She also holds an MS in Electrical and Computer Engineering from UMass Amherst. Her research focuses on disease modeling, control, and optimization. During her Ph.D., she has closely collaborated with the HIV division at the Centers for Disease Control and Prevention (CDC), where she developed a sequential decision-making model to control HIV at a national level. She has developed control optimization models using reinforcement learning algorithms to control diseases like HIV and COVID-19 at the population level.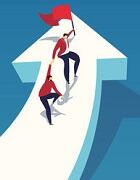 This could be you! (read more)
Postdoctoral Research Fellow
We welcome top candidates to apply!
Research Associates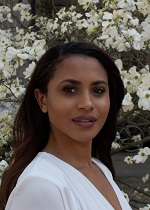 Tianna Herman, MSPH
Research Associate | therman1@mgh.harvard.edu
Tianna received a Bachelor of Arts in Urban Studies and Community Health from Rhodes College in 2018 and a Master of Science in Public Health in Health Policy and Management from Johns Hopkins University in 2021. Previously, Tianna worked in local government on analytic work surrounding the opioid epidemic. She has also worked on several other projects including developing a drug task force in Southwest Florida; testing well water for fecal coliforms in Kisumu, Kenya; and improving access to family planning services for immigrant teens in Teton County, Wyoming.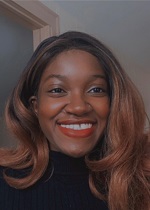 Marlika Marceau, BA
Research Associate | mmarceau@partners.org
Marlika graduated from Yale University in 2021 with a Bachelor of Arts in Global Affairs, a MAP completion in Global Health Studies, and a certificate of advanced language study in French. She has held a longtime interest in health policy and system management that has led her to pursue a wide variety of experiences, from interning with a refugee resettlement agency to working as a fellow at the World Bank. Marlika works on simulation modeling, system dynamics, and health outcomes projects related to substance use disorders among the youth and in underserved communities.
Research Interns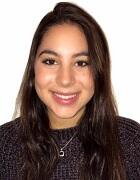 Jillian Rochelle
Intern, undergraduate student at Northwestern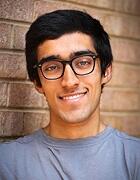 Marichi Gupta
Intern, undergraduate student at UNC-Chapel Hill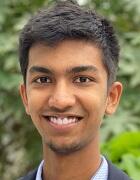 Aditya Bansal
Intern, undergraduate student at The Indian Institute of Technology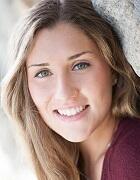 Genevieve Deveaux
Intern, graduate student at George Washington University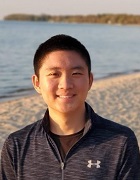 Alan Zhang
Intern, undergraduate student at Harvard College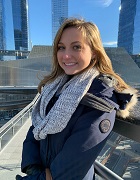 Ashley Roes
Intern, undergraduate student at Boston University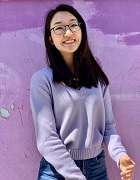 Christine Lee
Intern, undergraduate student at Harvard College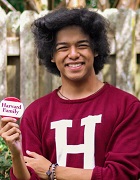 Craig McFarland
Intern, undergraduate student at Harvard College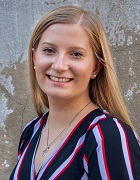 Jennifer Powley
Intern, undergraduate student at Harvard College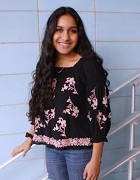 Malaika Zaidi
Intern, undergraduate student at Harvard College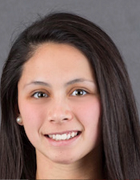 Marisa Papagelis
Intern, undergraduate student at Wellesley College
Meadow Hall
Intern, undergraduate student at Harvard College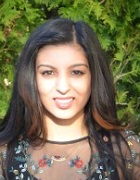 Reanna Shah
Intern, undergraduate student at Duke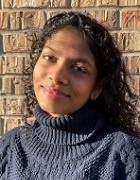 Pritika Paramasivam
Intern, undergraduate student at the University of Texas at Austin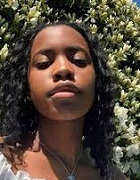 Zuri Reid
Intern, undergraduate student at Boston University
Nikki Motabar
Intern, undergraduate student at the University of California, Santa Barbara
NIH K-award Mentees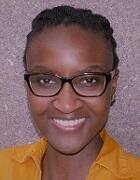 Dr. Collette N. Ncube (awarded in 2020)
Assistant Professor, Department of Epidemiology, Boston University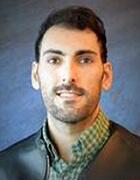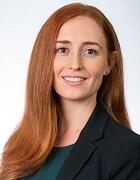 Dr. Larissa Calancie (awarded in 2022)
Research Assistant Professor, Friedman School of Nutrition Science and Policy, Tufts University
Other Mentees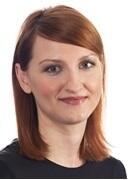 Dr. Andrijana Horvat (awarded by the Dutch Research Council, 2020)
Wageningen University & Research
Research Affiliates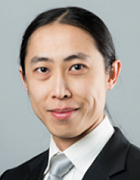 Dr. Tse Yang Lim
PhD in System Dynamics, MIT Sloan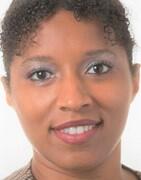 Operations Researcher, RAND Corporation
Alumni
Postdoc Researchers
Anneke Claypool, PhD (2021-22; AAAS Science and Technology Fellowship; US Agency for International Development in the Malaria Division)
Wesley J. Marrero, PhD (2021-22; Assistant Professor, Dartmouth College)
Alton Russell, PhD (2021-22; Assistant Professor, McGill University)
Gian-Gabriel Garcia, PhD (2020-21; Assistant Professor, Georgia Tech)
Melike Yildirim, PhD (2021; Research Fellow, the U.S. Centers for Disease Control and Prevention)
Research Associates
Catherine DiGennaro, BA (2019-22; admitted to the PhD program in System Dynamics at MIT Sloan School of Management)
Celia Stafford, MPH (2019-21; admitted to the PhD program in Health Policy/Management at Harvard Business School)
Elizabeth Beaulieu, PhD (2020-22; Associate Principal Scientist, Merck & Co., Inc., Health Economics and Decision Sciences Group)
Students and Interns
Nicole Poellinger, MPH (Clinical Trial Associate at MGH)
Ava Connolly (undergrad at Harvard; Data Engineer at Arrive Logistics)
Colleen Conger (visiting student from Cornell; admitted to MD/MPH at U of Texas)
Hannah Holmlund, MPH (practicum student from Boston University)
Elizabeth Mason, (Associate at Berkeley Research Group)
Jaden Wood (Cyber Analyst at Deloitte)
Emily Pham (intern from Berkeley)
Lindsay Wang (intern from Tufts University)
Atharv Oak (intern from MIT)
Bhav Jain (intern from MIT)
Emily Allardi (intern from Middlebury College)
Hongjin Xu, MPH (practicum student from Boston University)
Amy Michals, MPH (practicum student from Boston University)
Danny (Onsung) Lee (undergrad student at Northeastern)
Yael Kohen (intern from Tufts University)
Tessa Archibald (intern from Tufts University)
Yikang Qi (visiting PhD candidate from China)
Setareh Parvaresh (visiting student from Johns Hopkins)
Maike Bruckes, PhD (visiting researcher from Germany)
Yuan Yuan (visiting PhD candidate from China)